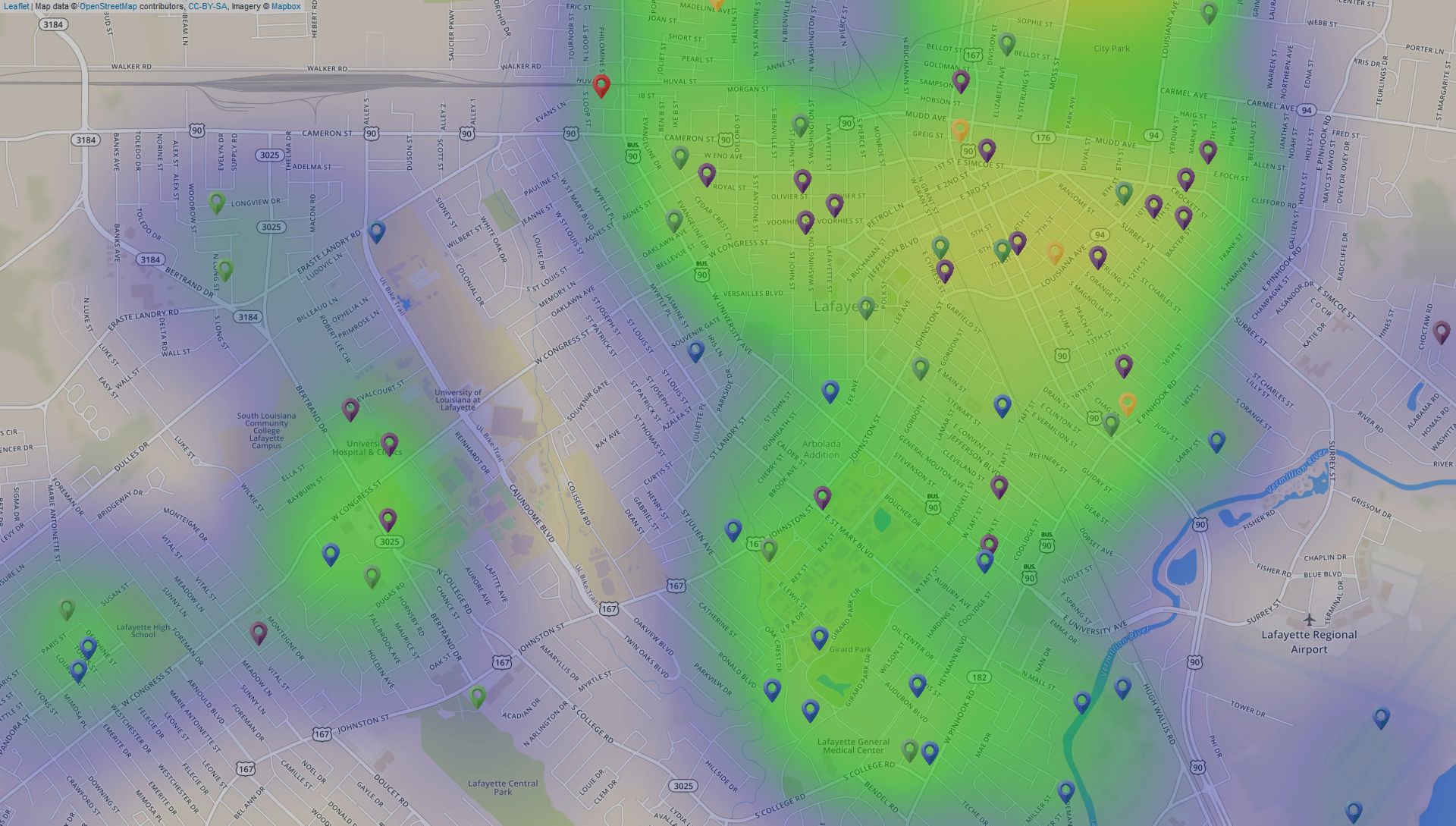 Sample Demo
You can check out a sample demo here. This sample of CrimeRadar predicts crime in the Lafayette, Louisiana area only. Request a demo for coverage in your area.
Features
CrimeRadar graphically displays predicted crime incidents by type, time and location.
Access advanced user options from the dropdown menu. You can choose which types of predicted crime you'd like to see on the map, and how far CrimeRadar should look ahead.